The projects below show the size, diversity and complexity of power flushing and related work undertaken by PowerflushUK. We have built a UK-wide reputation for completing these jobs efficiently and within budget.

---

Former home of W.S. Gilbert (dramatist and librettist)……..wonderful old building that needed some living care and attention from a sympathetic team.
Retford Baptist Church………what a great place to work. This building is used all day every day by all sorts of groups doing wonderful things. Flushing points enabled us to do a very competitive clean plus remove and re-pipe a hard blockage from a high level door curtain.
NHS Aintree (above and left) This is an annexe to the main hospital and an old isolation ward dating from around 1930. The pipework consisted of Iron, iron jointed with lead, steel, copper and carbon steel plus around 150 radiators.Great result!

---

CHILTON COURT STOWMARKET A care home formed from an old farmhouse and a row of connected houses that form a courtyard and delivering care at every level. 160 radiators, 4 boilers
Back to Imperial Tobacco in Nottingham (below) to thoroughly clean the heat exchangers and cooling units of the filter tip machines.
Working for S&G is never boring……..off to Victoria Station on Bank Holiday Monday to flush some chillers and heating coils

---

BBC Tunbridge Wells
Power Flushing large heating systems in various country houses
New Surgery in Wellingborough
Northampton University

---

5000Kw clean at Radisson Hotel – Manchester Airport
Seven in a Row at 55 Baker Street
Cadbury's Glycol Line
Under a Swimming Pool in Hemel Hempstead
Preparing to Descale 3 boilers at Northampton University

Imperial Hotel in Hythe

A wood waste handling plant and boiler in Portsmouth. (For Air Plants)

---
It is generally accepted that the Midlands is a 'medium to low' limescale area whereas the further South, the harder the water! However, in any area limescale will reduce the efficiency of high performance products such as:

• The narrow waterways of the plate heat exchangers found in commercial applications – these need regular descaling to prevent lock-outs
• Cooling towers
• Direct Fired Water Heaters
---
| | | |
| --- | --- | --- |
| | Cowdenbeath Path in Kings Cross is a District Heating Scheme with 176 homes and apartments. The managers of the scheme were receiving up to 20 complaints a week about lack of heating and hot water. PowerflushUK sidestreamed this system from the boiler house and also individually power flushed six houses on the peripheral of the estate. The heating system now works a treat! | |
---
| | | |
| --- | --- | --- |
| | Clevedon Hall in Bristol is a large stately home now used for functions and serviced offices. The downstairs heating has not worked for years and the owner had given up on it…PowerflushUK sidestreamed the heating system for eight weeks and it is now too hot! – the owners are able to turn off most of the ground floor heating!! | |
---
| | | |
| --- | --- | --- |
| | The photos, left and right, show a new boiler house for an international printing factory in London.PowerFlushUK cleaned the pipework of this installation – about a mile of it! | |
---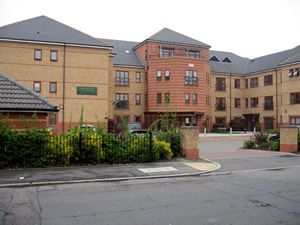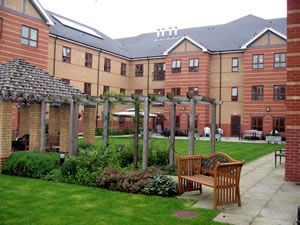 This large care home in Ruislip, London has over 500 radiators. The system was suffering from continual blockages in the 10mm plastic pipe leading from the 2″ and 3″ main pipework.
PowerFlushUK
were able to 'back flush' the debris from each radiator and collect the magnatite in our 'sidestream' filter fitted in the Plant Room (left)
---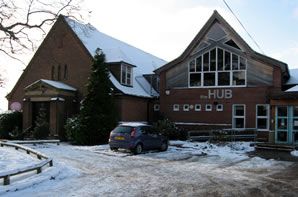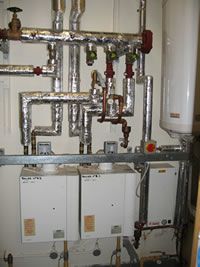 The Hub at Kings Heath in Birmingham. This is a small commercial system (120Kw) where PowerFlushUK were able to clear severe blockages and flush the system for a very competitive price.
---
Other Projects undertaken by PowerflushUK.